One of the greatest things about camping or RV-ing is that you can do it anywhere. It doesn't matter which part of the country you live in, there are amazing attractions everywhere if you take the time to look.
New Camper Connection branch managers Stacy and Garth Maxon, who call the town of Johnsonville in Upstate New York their home base, live in one of the most beautiful places in America.
Although the words "New York" often generate images of skyscrapers and traffic jams, New York State includes one of the greatest waterfalls in the world, nearly 400 miles of Great Lakes coastline, The Allegheny, Adirondack, and the Catskill Mountains, and some of the greatest historical sites from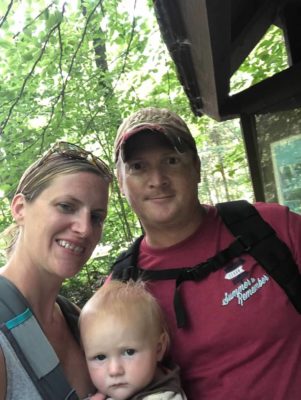 this country's birth.
Based in Johnsonville, NY, a stone's throw from Saratoga and its famous racetrack, Stacy and Garth Maxon both grew up around RV's, so it was only natural that the couple would go on to purchase one of their own.
The Maxon's first camper was a 23-foot 1993 Sunline trailer, which took the couple and their two younger kids to beautiful campsites and RV parks around Upstate New York and into Vermont.
As their family grew, so did their needs and in 2015, they began shopping for something bigger. After researching the company's quality and customer support, Stacy and Garth decided on a 34-foot Jayco Eagle Bunkhouse.
In 2019, the family's needs changed again and they upgraded to a 2020 Grand Design bunkhouse 5th wheel trailer in order to find a model with three bunks. In October, their maiden voyage took them to Arlington, Vermont. Then, in November, the Maxon family took their final voyage of the year to the historic port of Mystic, Connecticut.
Looking to get the most out of every camping season, Stacy and Garth Maxon purchased a trailer with heated tanks which allows them to use their trailer after many other owners have packed theirs up until spring. As avid campers, Stacy and Garth used their Grand Design at least once a month throughout the 2019 season and often more during the summer.
Their 3 kids also love camping, each having started traveling by 6 weeks of age.
"Our kids learned to ride bikes while camping," said Stacy. "They love to explore new places and make new friends."
This year, while camping near Vermont's Battenkill River, the kids even started to run into the same friends in other campgrounds. But, according to Stacy Maxon, they have no trouble at any new destination.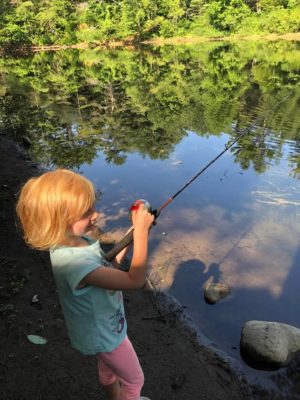 "It's funny how the kids can meet people easily," she said. "In Myrtle Beach this spring, they made new friends immediately and even spent Easter creating Easter Eggs with the other kids in the park."
For Stacy and Garth Maxon, the Upstate area has no shortage of amazing attractions and beautiful destinations. The area draws a huge number of visitors each year, whether campers, RV'ers, or other tourists.
"We're in a great area," said Stacy. "One hour in every direction there's something big, whether it's in Vermont, New York, or Massachusetts."
While traveling with their Jayco Eagle, the couple began renting out their trailer and making money that offset their travel costs. As demand grew, they realized they could make even more if they had other campers to rent.
They also realized there is safety in numbers and it's great to have someone supportive behind you, so they began researching Camper and RV Rental programs. After seeing a post from Tammy at The Camper Connection, the Maxon's researched the company and liked what they found. They soon opened their own branch of The Camper Connection in the Johnsonville, NY area.
Now managing 8 campers, Stacy and Garth keep busy with their new business. Still working as a part-time pharmacy technician, Stacy also cleans and performs many of the background tasks while Garth, an outside plant engineer for a Telcom company, does the maintenance and deliveries.
"We started all of this because we wanted to do something we were passionate about," said Stacy. "We wanted to get involved in the RV industry and maybe even own a campground someday."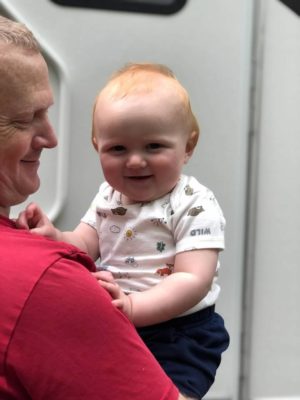 However, the adults are not the only Maxon family members passionate about the RV lifestyle.
"Our 8-year-old son said that by the time he graduates from high school, we should have visited all 50 states," said Stacy. "Thankfully, we have some time to get that done."
If you're an RV or trailer owner and would like to make some extra money with your camper, please reach out to The Camper Connection and learn how you can put your camper to work while it's not in use. We will manage the entire rental process for you while still ensuring your camper is available for you to enjoy whenever you wish.
If you would like to get involved in a business you're passionate about, contact The Camper Connection today and learn how you can start your own branch. We'll help you get your new business off the ground and provide continued support to ensure you succeed.
And, if you're in Upstate New York this coming season and would like to rent a camper or RV, reach out to Stacy and Garth Maxon and let them help you find the perfect camper for your next vacation. As seasoned campers, they'll also help you find the best attractions in the area.