It's the most wonderful time of the year – Christmas! Are you struggling to find the perfect gift for loved ones? Well, we can help you out with ideas for the campers in your life. We have compiled ten fitting gifts for those that love to camp.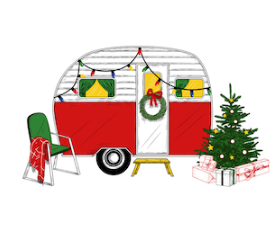 Camp-site rental
Surprise the lucky family with a spot at their favorite camp site! You know they'll love it, AND they have something to look forward to. Memory-making is the best present yet.
Mini indoor/outdoor projector
There is nothing better than an outdoor movie night in the summer time. A lot of these projectors come with everything included: projector, viewing sheets, cords, and all!
Handheld vacuum
This may seem like a boring gift, but handheld vacuums are life savers. RVs really lack storage space; sometimes it doesn't make sense to bring a normal size vacuum for a weekend getaway. Handheld vacuums are small enough to store in the RV all year.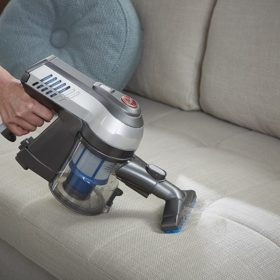 Storage items
Speaking of storing, extra storage is another sensible gift idea. Whether it be a shoe rack or a spice organizer, taking away clutter from an RV really is the gift that keeps on giving.
Nesting bowls
If you haven't caught on, saving space is HUGE for camper owners. Check out these awesome nesting bowls – mixing bowls, colander, measuring cups, and measuring spoons.. All stored together in one!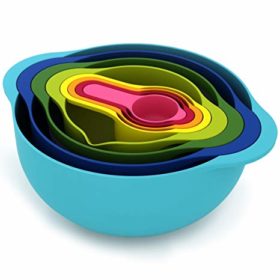 Snacks
Snacks… need we say more? Grab their favorite snack (and maybe even drink) in bulk to keep in the camper! The parents in your life will really thank you for this one.
S'mores kit
Right along with snacks, put together a fun s'mores kit for their next camping trip! Of course include the necessary marshmallows, chocolate, and graham crackers.. But elevate the s'more game with peanut butter cups, chocolate graham crackers, and peppermint patties (just to name a few).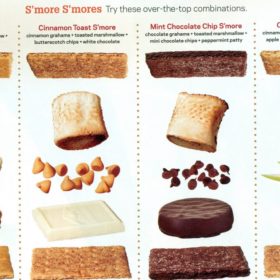 Instant pot
If you haven't heard of an Instant pot yet, now's the time to learn. This kitchen gadget is an electronic pressure cooker that also has features like a rice cooker, yogurt maker, saute pot, slow cooker, and warming pot. This is perfect for that cozy camper kitchen.
Board games
Having board games on board (HA!) will keep those bored moments (ok, we will stop) at bay. Beat the rainy day blues with some family game days. This may be something that is forgotten during packing, but will always be appreciated to have on hand.
RV decor
Finally, anything to make an RV more homey is a thoughtful gift. We love anything with the phrase "Happy Camper". Look at this fun pillow!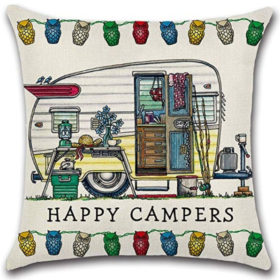 We'll give you one bonus gift idea.
Book a camper
Do you know a family that wants to camp but doesn't have a camper? We can help! Get the ultimate Christmas gift by renting a camper through us! We are happy to help out. Check out our inventory at the link below.
www.thecamperconnection.com/campers