Fall is on its way!
Fall is on its way! I'm not sure if people think "camping" when they think of fall, but why not? The cooler weather and empty campgrounds that fall brings might be good enough reasons to rethink your future camping trips.
Some campgrounds will offer a reduced rate for off-season camping. Most of these rates take effect after Labor Day; plan a vacation for after the holiday. Call the campground beforehand to see if these rates will apply. Another bonus to off-season camping is that the campground won't be as full. Some might even have an indoor pool for the kids! 
Take advantage of the beautiful fall foliage. If vacationing in upper MI, check out a popular fall color tour here. Vacationing somewhere else in MI? This website has 25 different color tours in the state! Fall foliage is most colorful during the months of September and October, so plan accordingly!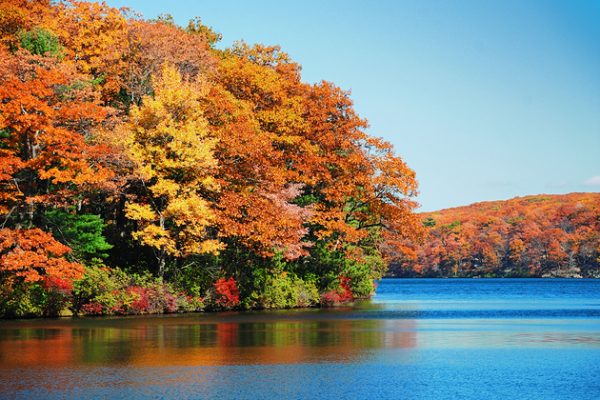 Since fall is a bit cooler than normal camping weather, make sure to pack warmer clothes. Layers are always a great idea for kids: sweatshirts, t-shirt, and jeans. Sandals probably aren't a warm idea, so socks and tennis shoes will have to be packed. Double check suitcases!
Indoor heat may not be something to think about for a July vacation, but September's temperature can drop quickly. Just because it's hot during the day doesn't mean it will stay that way! Because of the cooler weather, test the camper's heat before headed out on your trip.
Sandwiches and hotdogs are great summer necessities, but fall food is all about comfort! Pack a slow cooker and try this chili recipe. The smell of it cooking all day will definitely spark an appetite around dinner time! A campfire will still be perfect for s'mores before bed.
Ready to give fall camping a try? Check out our website for campers and RV's that fit your family's needs. Let us know if there are any more fall camping ideas – we would love to hear them.