At The Camper Connection, we've had a lot of new branches started by veterans over the years. Owning your own local Camper Connection branch is a great way to make some extra money, work a side hustle, or start a career that gives you the freedom to travel around the country, explore local attractions, and enjoy life.
The latest branch, located in Greentown, IN, was founded by retired US Air Force veteran Tony Ayres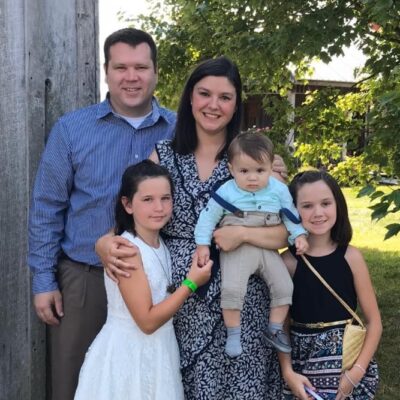 along with his friend and business partner, US Army veteran Kirt Wilson, after finishing his military career at Indiana's Grissom Air Force Base.
Tony and his family traveled the world as Air Force personnel, with deployments in Iraq, Kuwait, Afghanistan, Germany, and India. One of his last tours took the family to England before Tony finished out his career in Indiana.
After living in so many exotic places, people might think Tony Ayres would choose a popular destination for retirement, but Indiana's lower cost of living and great Veteran's benefits were attractive and the Ayers' decided to call it home.
Tony's story is like something from a book. During his military career, Tony was part of the Air Force security forces, and also a flight chief, He guarded nuclear missiles in Montana, flew security details for combat missions in Iraq, was part of security for Air Force 1 and Air Force 2, and was also a flight chief for Air Force KC135 Stratotanker refueling aircraft.
However, his military career did not stop there. Tony also helped start the first SWAT team in England, volunteered to become a hostage negotiator and trained with the FBI, and once guarded the shack where Ted Kaczynski, the infamous Unabomber, wrote his manuscript railing against technology.
After retiring in December of 2019, Tony, Melody, and their 4 daughters made Greentown, IN their home where, along with Kirt Wilson, they discovered the RV lifestyle. After the Ayres' and Wilson's both purchased Class C Motorhomes from Thor and Four Winds.
Tony wanted to make some extra money but knew he would not like working for someone else after 20 years in the military. He started High and Tight, a lawn care service that quickly became successful.
Tony also discovered they could rent out their RV when not in use. Initially, he tried using some of the popular online rental services and covered everything himself. However, trying to be the office manager, rental coordinator, cleaning crew, but also had to field midnight support calls. It was a lot to handle.
After discovering The Camper Connection through a friend, Tony quickly saw the benefits that came with becoming a Branch Manager. With the Camper Connection's team providing the back office and after-hours support along with many other features, Tony could focus on growing his business and providing the best local customer support possible.
Tony made the easy choice to start a local branch of The Camper Connection and the Greentown branch was born.
Although Greentown, a smaller town located just northwest of Louisville, KY, the area provides residents with an easy drive to attractions in the cities of Louisville, Lexington, Cincinnati, and Indianapolis or the areas state and national parks.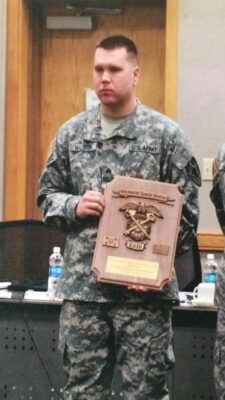 Greentown also puts camper and RV renters within easy reach of beautiful destinations for day trips or longer stays. Parks include Big4Bridge, which spans the Ohio River between Louisville, Kentucky and Jefferson, Indiana. The bridge gives visitors a mile-long walk with beautiful views, or two-mile round trip, across the historic railroad bridge.
Nearby 194-acre Deam Lake features horseback riding and miles of horse trails along with fishing, boating, swimming, and much more while Buffalo Trace park features spots where you can park your rented RV and enjoy a week away. The park also offers hiking trails, sporting facilities for games such as baseball, and disc golf, and even a petting zoo.
There are lots of beautiful state and national parks in the Greentown area making it a great destination for those looking to experience the music, dining, and nightlife of Louisville and other cities, or the quiet, natural resources, hiking, and camping.
No matter what you plan for your next RV or Camper Rental adventure, come and explore all that Southern Indiana has to offer. To get your trip started, reach out to Tony Ayres and he'll help you discover the very best of Greentown and the surrounding area.
Make Southern Indiana and the Louisville area your next camping destination and you'll see why this world-traveled veteran and Camper Connection branch owner chose to call it home.
If you are planning a summer RV or Camper getaway, contact The Camper Connection today and see how we can make your camping dream come true.