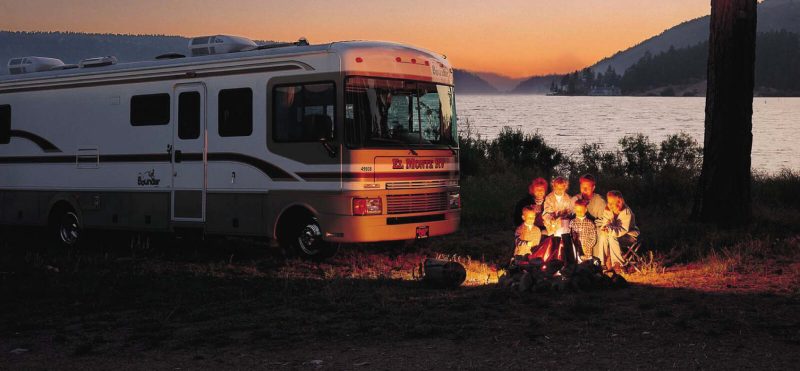 Internet resources like AirBnB have made it easier to own a second home, and The Camper Connection makes it easier to own the camper you've always wanted.
AirBnB has made it easy for anyone who owns a second home to make some extra cash, or to offset the cost of ownership of a vacation home. They have also created a whole rental industry where the was none before. It is truly a "win-win" situation, giving homeowners an easier way to afford vacation homes, and it has also created a whole new level of travel destinations for people on business trips or vacations. Other Internet based products have also sprung up around AirBnB, such as property management and concierge services, which makes it easy for travelers to rent something outside of a traditional hotel or bed and breakfast. Remove the challenges and you create a fantastic solution for everyone involved.
Camper Ownership – Yes You Can!
The Camper Connection removes the challenges of camper ownership by doing the work for you. You can purchase a camper, join our owner rental program, and then enjoy your camper when you want, where you want, while we do all of the work. A lot of recreational activities take some work before the true enjoyment comes, but we've provided a way to remove that extra layer. You can enjoy your camper, while we keep it clean and ready to go.
Cleaning? Nah, The Camper Connection has got you covered. 
By joining our owner rental program, having the camper of your dreams at your disposal can become easier and much more fun. Whenever you are not using your camper it can be making money for you, and we'll provide the support services like cleaning and restocking your camper with basics like paper products. We'll even refill your propane tank between every use. Your camper will pay its own way, but when you're ready to create some new family memories you can just climb in, turn the key, and hit the road.
A Great Return on Your Recreational Investment!
Sure, you'd love to be out camping in some beautiful place every weekend, but jobs and kid's sports schedules can sometimes make that challenging. You may not be able to use your camper as much as you hope, but that doesn't mean it has to cost a bunch of extra money sitting alongside your house. The Camper Connection can keep the wheels turning and put cash in your pocket at the same time. You can rent your camper out to others through us as much or as little as you like, which means you can pay for the costs associated with owning a camper, or even make enough to put some cash in your bank account, without the extra hassle involved.
Let The Camper Connection be your Mobile Property Managers! 
Check out our Owner Rental Program page and then contact us for more information. We'll work with you to create a rental schedule that revolves around your life, not the other way around. It will go to work for you, but your camper will still be your camper. When you want it, it's yours. Only, it's yours – clean and ready to enjoy. And no, you don't need to worry. We'll also protect your camper as if it was our own, keeping it insured and covered for breakdowns. If there's a problem, we will take care of it.
Whether you're a renter or an owner, come see what Michigan Camper Rental is all about. We're helping put people in beautiful locations where they can sit back and relax. You both get the benefits of camper life without the potential headaches. Go sit in the woods or overlooking the water and get the downtime you need. We'll do the heavy lifting.
Browse through our website or contact us with questions, at The Camper Connection we're here to make camper rental AND camper ownership easier and stress-free.