Sub-zero temperatures and icy roads. Four-foot drifts against the house. Tow trucks and flatbeds galore. It's the time of year when a little Jimmy Buffet music starts to creep into your slippery morning commute, or you find yourself singing along with Margaritaville while shoveling a path to your car. For many of the residents of the East Coast and Midwest, this winter's deep freeze has been enough to give us all a little cabin fever.
Lots of people pack up and head south for vacation during the holidays, and many more fly off to find the sun and sand in January and February. However, too many of them will end up in some cramped hotel, listening to the upstairs residents trample back and forth across the floor at 3:00 am while what sounds like wild animals roam the halls outside of their hotel room. Desperate for any accommodations that are someplace warm, people will settle for spaces that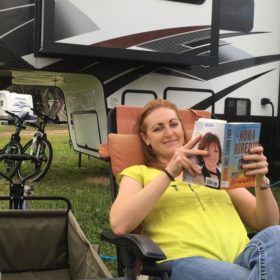 make Motel… um, Motel One More Than Five look like the Hilton.
But, renting a hotel room is not the only way to enjoy two weeks in the sun. In fact, if you're headed for Miami, you can just as easily rent a camper or RV from The Camper Connection's newest branch manager, Caitlin Roberts.
Caitlin, her husband Seth, and their three kids embraced the RV lifestyle in 2017, moving to a 43-foot Forest River Heritage Glen Bunkhouse when Seth's job transferred them to sunny South Florida. Since their move was possibly just short-term, they decided to downsize and see if the big Fifth Wheel would be comfortable enough to call home.
The Roberts family also decided to try the RV lifestyle to simplify things. Leaving their full-sized home for smaller quarters made them re-prioritize the things that were most important since moving to the RV also meant downsizing. The kids were asked to fill only one box each with their favorite toys in order to save space and keep clutter to a minimum, while Mom and Dad found that the move made them get back to the basics and be happy with less.
Looking back, Caitlin now feels like their full-sized house almost provided their family with too much room. It was easy to fill all of that space with things they didn't really seem to need. Moving to the RV made the family choose to keep only what was most important to them and become more efficient with their use of the RV's available space. Although they are living with less, Caitlin says they don't feel like they're missing anything at all.
Calling their current RV park hook-up in South Miami home for the last seven months, Caitlin and Seth love the friendships and sense of community that the RV lifestyle brings, and their kids love the space and country feel of the park. However, while considering a move back to a traditional home last summer, Caitlin decided to test the waters and list their 43-foot "house" on Outdoorsy to see what would happen. Although she was surprised by the response, the Roberts' loved their rolling home and decided to continue calling it home.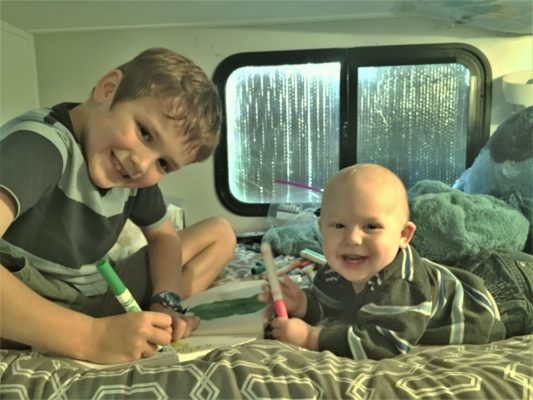 Although they did not put their own recreational vehicle up for rent, Caitlin quickly realized the potential income that camper rental offered. As an experienced property manager who had been responsible for 25 units back in their home state of Utah, she was no stranger to the rental process and back office work that was involved. Caitlin also had plenty of customer service experience and knew how to work with renters.
While browsing around Outdoorsy and their online community, Caitlin discovered a post by The Camper Connection's Garr Russell about branch ownership and management. Since she was already familiar with both the renter and manager roles of the RV business, running a camper rental branch seemed like a perfect way to put her experience to work and The Camper Connection's new Miami branch was born.
Their South Miami location puts the Roberts' Camper Connection branch in the perfect spot to serve the people who might fly or drive in to visit Miami, the Florida Keys, or the Everglades. The area is home to a multitude of attractions, such as the Coral Castle, Vizcaya Museum, or the Miami Seaquarium for those who get tired of laying in the Miami sun. Or, spend a day touring the Kennedy Space Center and Cape Canaveral.
There are plenty of other things to do and see, whether you stay on the mainland or head South toward Key West. Run down through Key Largo and Islamorada and you'll find beautiful parks on the islands such as Sunshine Key RV Resort and Marina, Bahia Honda State Park, and Long Key. The best part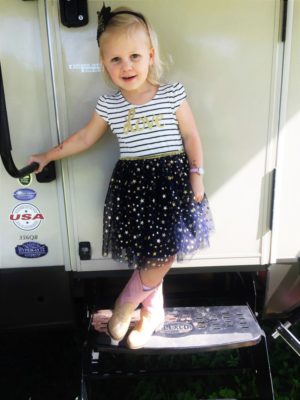 is, you can choose to rent an RV or camper and head down US 1, or rent the RV that best suits your needs and The Camper Connection will deliver it to your destination.
For those who choose the delivery option, The Camper Connection will even make sure your camper is stocked with necessities and set it up at your site. When it's time to put the fishing and diving gear away, The Camper Connection will come and pick up the RV and haul it back home. All you need to do it to show up and enjoy the beautiful beaches and crystal clear water.
If the winter weather has finally made you consider shooting six holes in your freezer, or changing cat's name to John Snow, it's probably a good time for a break. For a fun way to spend your next Florida escape, visit the Camper Connection's website and check out the incredible selection of campers and RV's there available for rent.
Forget the hotels and catch up with Caitlin Roberts, and find out for yourself just how much fun the RV lifestyle can be for you and your family.