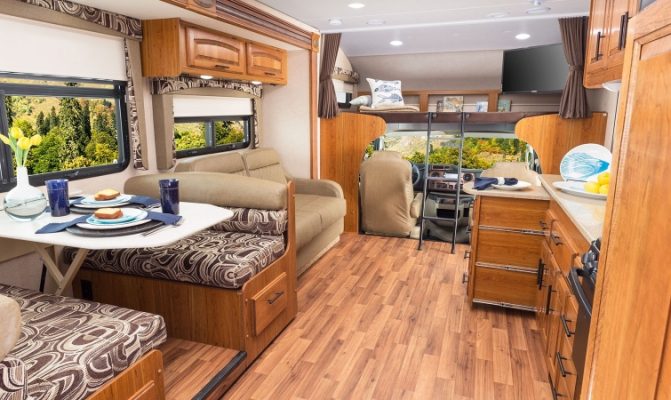 A Little History from MI Camper Rental
The RV industry was born in the Midwest, with many of the major manufacturers coming to life right (and still in operation) around the Elkhart, Indiana area. If you drive through Elkhart today you can even visit the RV Hall of Fame, where the camper pioneers are memorialized along with their innovations and designs, many of which are still in use today. Campers, RV's, travel trailers – whatever you want to call them, camper rental wouldn't be possible without these incredible people.
Jayco – One man's idea becomes an industry standard 
In 1968 Lloyd J. Bontrager decided he could build a better camper and, while building quality campers, also invented the unique lifter system that is still in use for modern pop-up campers. Lloyd's craftsmanship and innovations drove Jayco forward, building the company into one of the leading RV manufacturers today. Click Here to learn more about Lloyd J. Bontrager and Jayco. Their full product line includes everything from towable pop-up campers to their full sized Class C motorhome, the Jayco Greyhawk.
The Greyhawk – A true motor "Home"
Camper rental is fun no matter which size or model you choose. At MI Camper Rental, we have a full selection of comfortable, enjoyable RVs including the Jayco Greyhawk. For comfort and convenience, the Greyhawk is hard to top. Jayco's 45+ years of experience building RVs in the heart of the Midwest shows in the details, with a roomy kitchen, elegant, spacious interior, and plenty of room for a large family to sleep, or to lounge inside when the weather changes your plans. The Greyhawk is also full of entertainment features for campers, and for the driver when it's time to visit another site. The Greyhawk also features a quiet generator, ample propane tank, plenty of fresh water, and did we mention… room? Our campers are already stocked with items like pots and pans, dishes, and utensils, all you need to bring is your own bed linens, towels, and a smile.
Renting the Greyhawk is Easy at Michigan Camper Rental
At MI Camper Rental we want to make sure your rental experience is just as good as your stay in the Greyhawk. We will even deliver, setup, and then pick up your desired camper, or you can stop by our convenient location and drive off on your adventure in any one of our wide variety of campers. Whether you are looking for something as big and luxurious and the Greyhawk or a smaller towable model, we can meet your needs.
Click Here to check out our inventory.
Camper Rental – A Midwest Mainstay
The RV industry was born in the Midwest, which might explain why there are so many great places to see across the middle of America. Stop in or call MI Camper Rental today to find out how we can help you visit the destination your whole family hopes to experience. And, if your travels happen to take you through Elkhart, Indiana be sure to stop in and see the RV hall of Fame. You'll find the people and companies which made your trip possible, including Lloyd J. Bontrager and Jayco.